Best of the Year / 05
Always anticipated! Smashing and overexceeding projects of tantamount quality, ingeniosity and creativity. Speed travel through the past year, and rediscover amazing sites. As you will see, 2005, was indeed a very good year for design and ready for your viewing pleasure!
Listed in no particular order.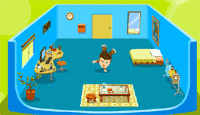 / Delivery -> Site of the Year 05
\ Roy Holly
\ Cengiz Bodur
\ Argumentativa